Hey!
As I mentioned in my last
TY Thursday
, I won a hamper from the company Oriflame. I have never tried any of their products before and I was so glad to get some as I have heard that some things are really good. Out of the hamper I got 11 items and I'm going to review 9 items as the other 2 I haven't tried yet and I don't know will I try them in the next few months.
Feet Up Cool Breeze Foot Cream in Kiwi and Mint
First of all, I know the scent sounds weird but it smells amazing! When I first saw Kiwi and Mint written on it I was like 'ugh'. It has the sweet smell of kiwi mixed with the hint of mint. I really like this foot cream, it makes my feet soft when I use it and I absolutely love the smell!


Discover Parisian Delight Body Scrub
I didn't like this scrub at all, I felt as if it was a body wash that you put on after you use a scrub and there's a few bits of scrub left. Also, this contains
polyethylene
and I am trying to stay away from that as it is bad for the environment. The only upside to this is the smell which it does smell pretty good if this sent was in a body wash I would definitely get it.
Giordani Gold Bronzing Pearls in Natural Peach
I feel this product could be a blush or a bronzer. So far, I have been using it as a blush and I really like it. It is subtly, no clown cheeks (and wouldn't come up on camera!). I have never had a product with the pearl things used in it.
Giordani Gold Adaptive Foundation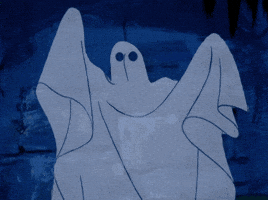 Since I am a ghost, I had no expectations with this adapting to my skin tone and I was right, it adapted to 2 shades darker than my actually skin tone.
I have given this to my mam in the mean time as there is no point in me having it. I can't really say it was either good or bad as I had only been wearing it for 10 minutes when I realised I looked not natural.
Tender Care Vanilla Protecting Balm
You may recognise this from my
October Favourites
as I had picked one up before I had won the hamper, so now I have 2 (YAY!) I really like this lip balm, it is so moisturising and smells amazing!
Christmas Wish Hand Cream
For something that has Christmassy packaging, I personally think this does not smell like Christmas. The hand cream itself is nice, not too thick, not too thin and feels good on the skin.
Giordani Gold Nourishing Cleansing Milk

I really like this when I'm lazy, need to get my make-up off quick or I don't want to use coconut oil. It is very gentle and I can use it around my eye area without irritation and even removes waterproof mascara which is awesome!

See you,
Ró